Kaylan Huff, Patient Coordinator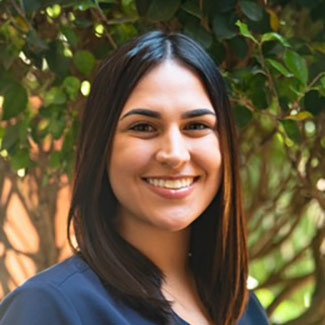 Kaylan has been working at our clinic in the role of Patient Care Coordinator since January 2022. Kaylan was born in Southern California and moved to Santa Barbara in 2018. She previously lived in St. George, Utah where she earned her associate's degree in Science at Dixie State University. Kaylan has enjoyed meeting all our patients and takes pride in providing the best care for them. She aspires to be a nurse in the future and is expanding her knowledge of healthcare at our clinic. Kaylan is currently working on her nursing applications and applying to schools around the Santa Barbara area. She loves the beach and wants to stay nearby Santa Barbara for her future career.
When she is not at the clinic, she enjoys activities with her friends, yoga, and dance. She was on the dance team at Dixie State University and enjoys being active in the community. We are excited to have her join our team.

Kaylan Huff | (805) 565-5252