Meet Sophia Owens, Chiropractic Technician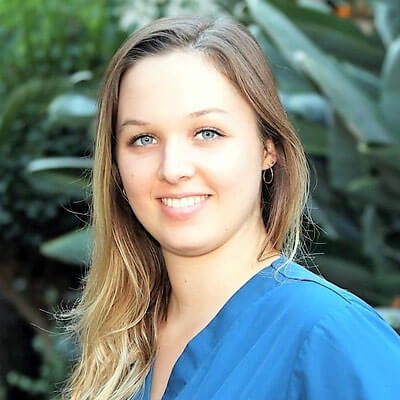 Born and raised in Berkeley, CA, Sophia moved to Santa Barbara in the fall of 2015 as a new student at Santa Barbara City College. It was there that she spent two years studying psychology before transferring to UCSB and graduating early as a psychology and brain sciences major. During her time at UCSB Sophia pursued her love of exercise science and became a certified cycling instructor, teaching group classes at the university and working as a Fitness Assistant and on a Special Projects team within the Department of Recreation.
Interest in Chiropractic
As a child, Sophia played many different sports until an underlying wrist injury stopped her from all activity during her junior year of high school. After undergoing wrist surgery and physical therapy for three months afterwards Sophia was reintroduced to her childhood love of medicine and working with the human body, thus spurring her desire to become a physician assistant.
Outside the Office
When she's not working at Bissell Clinic, Sophia enjoys true crime podcasts, a good glass of wine and experimenting with new recipes in the kitchen.

Sophia Owens | (805) 565-5252