25 Years of Chiropractic Care!
See how it all began when we were just a small office founded in 1996
Dr. Bissell and his team have been caring for Santa Barbara for the past twenty-five years. We've seen so much change over the years inside and outside of the office. It's been a joy serving the community.
Stay tuned in the coming months as we celebrate being a source of health and wellness with all kinds of fun content.
For now, see how our office has changed over the years in the infographic below!
Have a story you'd like to share about your time at Bissell Clinic? We'd love to hear from you!
Email carrie@bissellclinic.com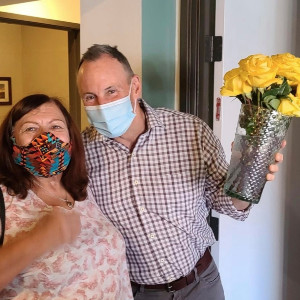 I have been going to Dr. Bissell for a good 25 years now and I have always had a very good experience during my visits. I do a regular monthly back adjustment now which keeps me feeling better and allows me to get through my workday dealing with horses and lifting heavy things. In the past, Dr. Bissell also helped me when I needed to have shoulder surgery. His treatments allowed me to hold off on having the operation for 8 months, and when it came time he helped me navigate the process by giving me his recommendations and advising me on when I should seek a second opinion. So my thanks to Charlie for helping me with this and everything over the years!"
Barbara W.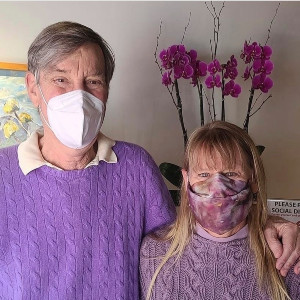 I am writing to sing the praises of the Bissell Clinic and, in particular, Karen Still. Over the past 9 months, I was referred to Bissell Clinic for two separate issues. The first was to have physical therapy in the hopes of avoiding orthopedic surgery. The second was to address some painful scar tissue which had built up after having had surgery for another issue. Karen was a magician in successfully treating both issues, the second of which had mystified, not only my surgeon, but a number of other medical specialists. I would highly recommend Karen Still for her wide range of expertise and her wonderful, caring manner and the Bissell Clinic generally for their welcoming, professional attitude!"
David K.
Bissell Clinic Timeline over 25 years: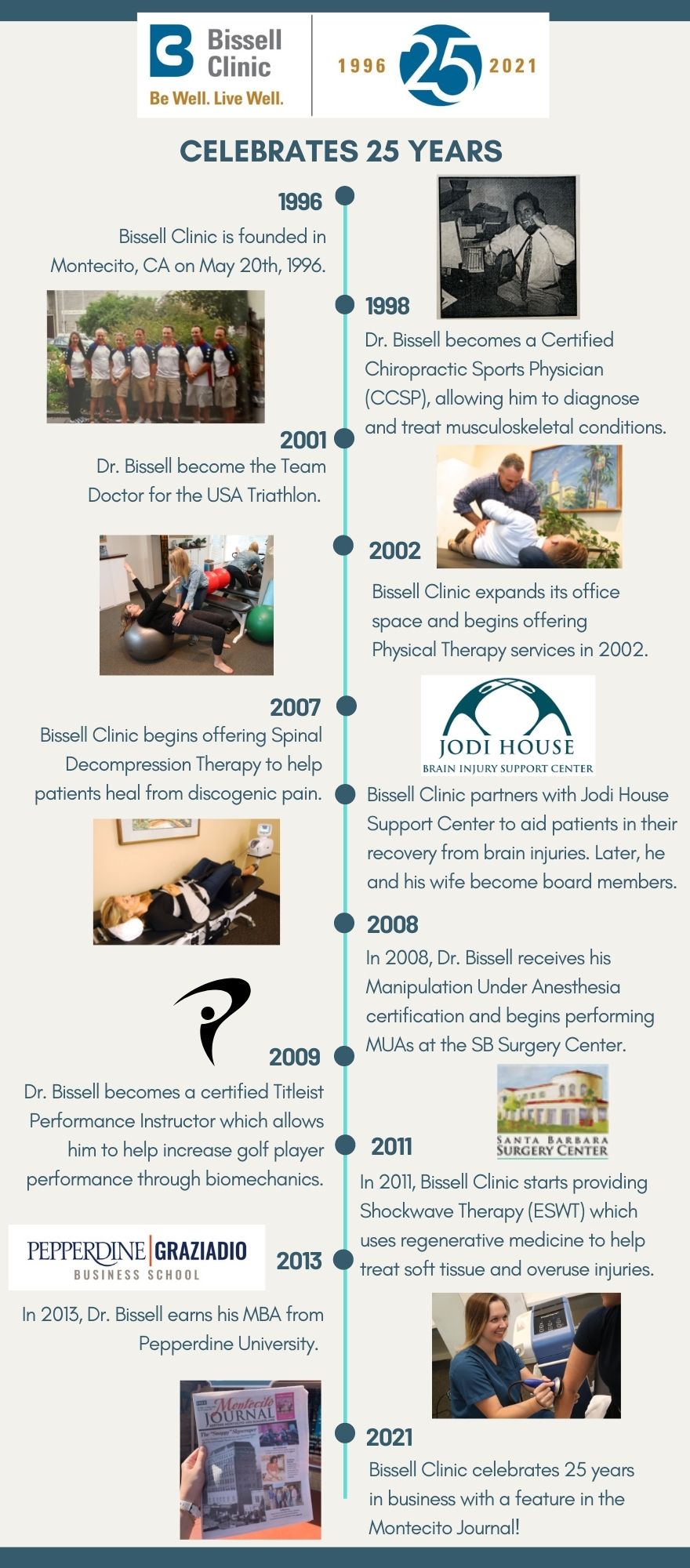 Celebrating 25 Years Bissell Clinic | (805) 565-5252