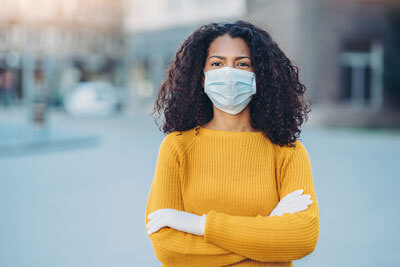 In order to do our part to help limit the spread of Coronavirus, we wanted to share a few health tips with you. As your partner in health, we feel it's our duty to help 'flatten the curve' and share with you the same recommendations we use ourselves to stay healthy.
Here are a few things you can do to stay well and limit the spread of infection:
You are what you eat!
Focus on seasonal fruits and vegetables that are high in antioxidants and phytonutrients. For example:
Dark leafy greens like spinach, swiss chard, kale and collard greens contain high levels of fiber, iron, and calcium, and folate.
Citrus fruits such as lemons, oranges, and grapefruits will boost your immunity by giving you a daily dose of vitamin C.
Antioxidants are an important part of a healthy diet as they fight off free radicals in the body and help to regulate cell activity. Stock up on blueberries, pomegranates, and cranberries this holiday season.
Supplement your health!
Incorporating immunity boosting supplements can help ensure your body is getting the necessary vitamins and minerals. Our team recommends the following:
Wobenzym N – A favorite of Dr. Bissell's for combating inflammation
Echinacea – this flower is a powerful herbal remedy and one of Michelle's favorites!
Elderberry – a berry filled with antioxidants for your immune system.
Vitamin B12, C, D – these energy boosting vitamins help keep your immune system functioning properly.
Turmeric – a natural form of antiinflammation, incorporate it into your meals!
Disinfect to protect!
Disinfect surfaces around your home and work-this includes your desk, computer, remotes, cell phones, doorknobs and light switches. Tired of Clorox wipes? Consider a UV light sterilizer for your gadgets. Brands such as Phone Soap and Home Soap make cleaning your items on a cellular level as easy as pressing a button.
Breathe easy!
Whether you suffer from allergies or just want to ensure the air in your home is clean and filtered, an air purifier is the answer. This device acts like a fan by drawing in dirty air and filtering out the smoke, allergens, airborne viruses, and dust leaving your house as clean as possible!
Know that we are with you and stand with our community during this time.
We'll be sharing new information and guidelines as we receive them and invite you to follow us on social media for the latest updates.