Meet Makenzie Emerson, Back Office Assistant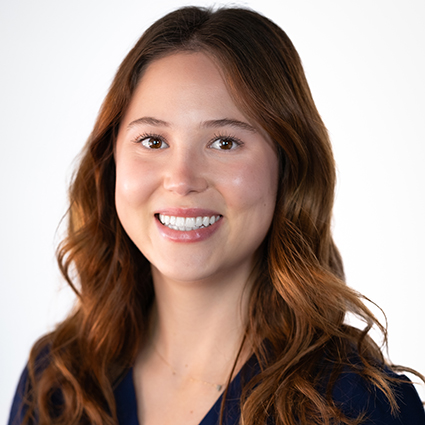 Makenzie grew up in the Central Valley, in the small town of Porterville, and earned an AA at West Hills College in Liberal Arts. Currently, she's pursuing an online degree in Dietetics from ASU. With a keen interest in nutrition, she has a passion for helping to heal people with illnesses like cancer and diabetes, treating them with food.
In her role at the practice, Makenzie may help the doctor with patient care. She also takes patients back to the treatment room and sets them up on the different modalities. Additionally, she does chart notes with them and reviews consults and treatment plans. Her other duties include helping Dr. Bissell in the front office with daily tasks.
For Makenzie, the most rewarding part of her job is when patients are healed, healthy, and happy!
Outside the Practice
When she's not working, Makenzie loves to spend time with her dogs and try different restaurants around town.
Book an Appointment
Discover the difference chiropractic care can make in your life. Call today to schedule an appointment!

Makenzie Emerson | (805) 565-5252