Meet Deanna Alonzo, Office Manager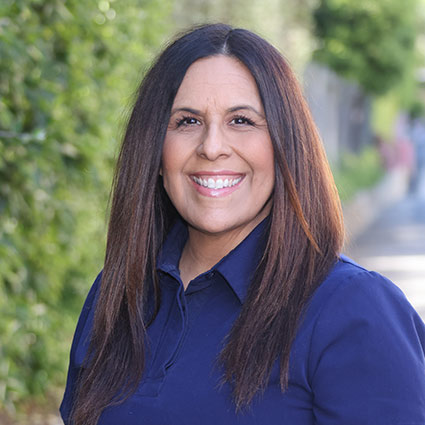 Deanna's current team role is our Office Manager. She came to Bissell Clinic with many years of experience in management and one of her earliest positions was once with Dr. Bissell when the practice first opened. She looks forward to getting to know all of the patients and forming long-lasting patient relationships.
It has been exciting for her to see some of the longtime patients that were coming to treat with Dr. Bissell when she worked here years ago. Deanna actually met her husband Matt at this office! They have three kids, Jacob 25, Hunter 23, and Ava 16.
She enjoys time with the family, traveling, hiking, reading, and days at the beach. With her two older sons out of the house, her daughter Ava keeps her busy playing volleyball & basketball for St. Bonaventure High School in Ventura where they live. She makes a mean chocolate chip cookie so if she makes a batch she will be sure to share it with all of you!

Deanna Alonzo | (805) 565-5252